A few months ago I joined up with Beanz Magazine – a bi-monthly publication that teaches kids about all things tech. If you have kids who like coding, robots, Minecraft, 3D printing, electronics – please check it out. There's a print and online version, and my own kids have spent time enjoying many of the projects.
I have SketchUp projects in the December 2017 and February 2018 issues. Both are done using the web version of SketchUp. (I plan to post in the future my thoughts on this version of SketchUp. If you've tried it, you're probably like me, with mixed feelings.) For self-contained projects for kids, my.sketchup is great – nothing to install, everything gets saved. So if you have kids, or if you're a teacher, please give these projects a try!
The first project is Creating a Box with Round Edges.
It's easy enough to create this box with rectangles and arcs: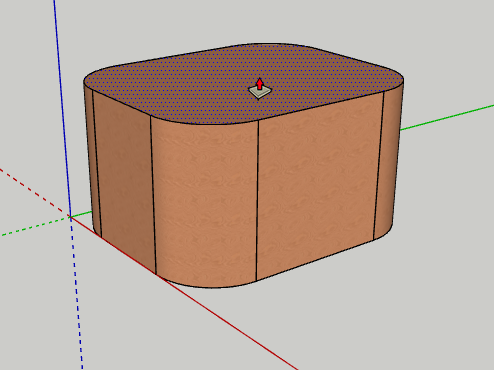 But then how do you round the top?
The second project is called Thinking Outside the Box – it shows how to use photos to model a Cheerios box.
The one coming out in April shows how to make a SketchUp jigsaw puzzle.
The archived projects for SketchUp should be available at this page – check back every couple of months with your kids.